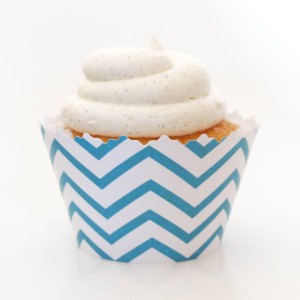 When you set aside childish things and became an adult you probably thought that themed birthday parties were a things of the past. Well, while dressing up as your favorite characters from The Little Mermaid may have been something you left behind with puberty, the truth is that birthday parties still have themes when you're old enough to vote. They're just a little different. Don't worry, though. There will still be cake.
A great idea for a grown up birthday party theme is the color teal. I know that may sound a little odd, but bear with me. Imagine your home decorated with teal birthday party supplies
. There are teal balloons floating through the room, matching the tablecloths and napkins. All of your guests arrive, each wearing an item of teal clothing (and, let's be honest, you can rank them in your head according to who put in the most effort).
If that sounds good to you, read on for a few tips on how to make your teal themed party go with a bang.
1. Match Your Colors
If you've seen a Hollywood action movie featuring a lot of fiery orange explosions in the last few years you may have noticed something odd about the color – specifically, that everything else on screen looks teal.
The reason for this is that orange is on the opposite side of the color circle to teal, and the contrast between the two looks appealing. So, when you make a movie that features a lot of orange explosions it makes sense to make everything else look teal. See, you learn something new every day.
If you want your teal tablecloth and party balloons to really make a splash you should throw in a little orange to set it off. You'll love the contrast between the two tones, and it'll help bring your party theme together.
 Teal Star Hanging Decorations, 3ct
 20 Count Luncheon Napkins, Teal
 16 Count Dinner Plates, 9-Inch, Teal
 Unique Plastic Teal Table Cover, 108 x 54
 Orange Crepe Paper Streamer, 81′ roll
 Orange Latex Balloons, 10ct
 Indoor/Outdoor Pennant Banner
 Twirly Whirlys (orange)
2. … Or Don't
On the other hand, you could be daring and decorate your party entirely in teal. Everything from the tablecloths to the plates to the napkins to the streamers could be presented in a single tone, throwing your guests into a kooky one-tone wonderland. You could even replace your lightbulbs with these teal glass bulbs
to cast an eerie glow on the proceedings.
3. Don't Forget the Party Favors
No party is complete unless the guests get to go away with a little something at the end. Win over the crowd with an offering of these orange and teal party favor boxes stuffed with orange and teal colored candy. Everyone has a sweet tooth!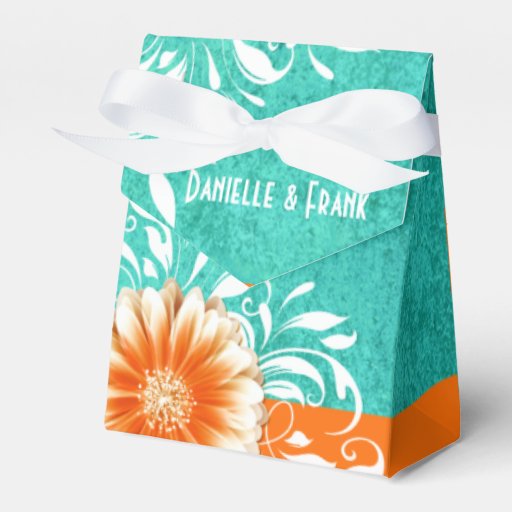 Gerbera Daisy Scroll Favor Boxes

4. Say It With Cupcakes
Finally, who doesn't love a tasty cupcake at a birthday party? Why not wow your guests with these fantastic shimmering teal cupcake wrappers
? Thrown in a few chevron cupcake wrappers
and you've got a cool looking centerpiece for your desert table.
 Aqua Blue Chevron Cupcake Wrappers
 Disney's Frozen Cupcake Toppers / Wrappers
 Glitter Deep Teal Green Shimmery Cupcake Wrappers
So, while we may no longer celebrate our birthdays with a Barbie bouncing castle out in the back yard, there's nothing to say you can't stamp your own style on the big day. Enjoy your teal birthday party!
(Visited 68 times, 1 visits today)