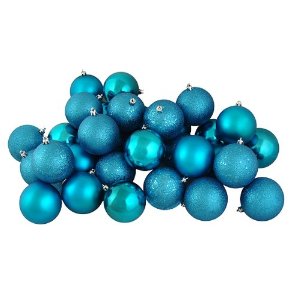 Do you love the color teal? If so, you may be searching for ways to incorporate this shade into your Christmas decorations this year! This is an excellent plan, as teal is a natural choice for the holidays. It goes well with the traditional red which Christmas brings to mind, yet it has a bit more spice than standard green does. Yet, you may be at a loss where to begin, when it comes to new and original ideas for this Christmas season. To help you make this December special, let's look at a few innovative ideas which incorporate this color in more detail below.
Featured Image: Teal Christmas Ball Ornaments
Teal Christmas
ornaments are one area in which you have plenty of options, as there is an abundance for you to choose from. A good example are textured teal glass ornaments, which have been brushed with just enough white to make them look like they're covered in snow! They're shimmering finish will catch the light in unique patterns, and the different shades will give your tree a rich, three-dimensional feel. These type of ornaments come in a variety of shapes and sizes as well, allowing you to customize your tree to your heart's content. You can pick out geometric shapes with attractive straight lines, or select glass pine cones for a more natural look instead.
6pk 80mm Christmas Tree Shatterproof Christmas Ball Ornaments
Teal balls are standby Christmas ornaments too, and you have many different types to choose from. You could buy an oversized ball with a bright teal exterior, which has glittered snowflakes running down the front. Or, you could select a fun snowflake-shaped ornament instead, which will add variety to your Christmas decorations this year. You may even want to include something truly spectacular on your Christmas tree, and a 5 inch teal mica egg that has been drenched in shiny glitter will fit the bill nicely!
Next on the list of items that you'll need to create a teal Christmas, are the lights. Every tree needs plenty of Christmas lights, to make it really sparkle. The teal hue will give your Christmas tree a look that you likely won't see anywhere else, while still delivering that holiday glow that you'll love. Your options run the gamut, and you can select small twinkle lights that stay on continuously, or ones which blink on and off for a more festive atmosphere.
Finally, you may want to spruce up the exterior of your home as well, to let your friends and neighbors know that Christmas has arrived. Teal garlands are an excellent way to spread your holiday cheer, and to greet any visitors who arrive at your door. You can select a traditional wreath, with or without lights inside, with a dazzling teal shade that is sure to impress. Or, if you have a trellis or other structure that you'd like to liven up, you can purchase long and flexible teal garlands instead.
As you can see, your options are virtually endless, when it comes to making your very own teal Christmas. Any one of the above choices will add life and warmth to your home, helping you to create the inviting atmosphere that you've been searching for. Simply pick out the items which work best for you, and you'll have a delightful teal Christmas
decoration scheme which you are sure to enjoy.
 24 Turquoise Glitter Snowflake Ornaments
 2015 Goebel Annual Angel Bell Ornament
 125-Piece Pack of Shatterproof Peacock Blue Ornaments
 5.5″ Antique-Style Pleated Teal Frosted Glass Finials
 4 Teal Matte with Glitter Stripes Tear Drop Ornaments
 4″ Teal Glitter Skull Ornament
 4″ Teal Candy Ornament (6 pack)
 80 Specialty  Ornaments
 7.5″ Butterfly Clip-on Ornament
 Kitras Witch Ball, Teal
 6″ Teal Wave Ornament
 12 Teal Glitter Glass Ornaments
 12″ Jeweled Diamond Drop Ornament
 8″ Teal / White Candy Ornament (2 pack)
 6 Mini Recycled Glass Ornaments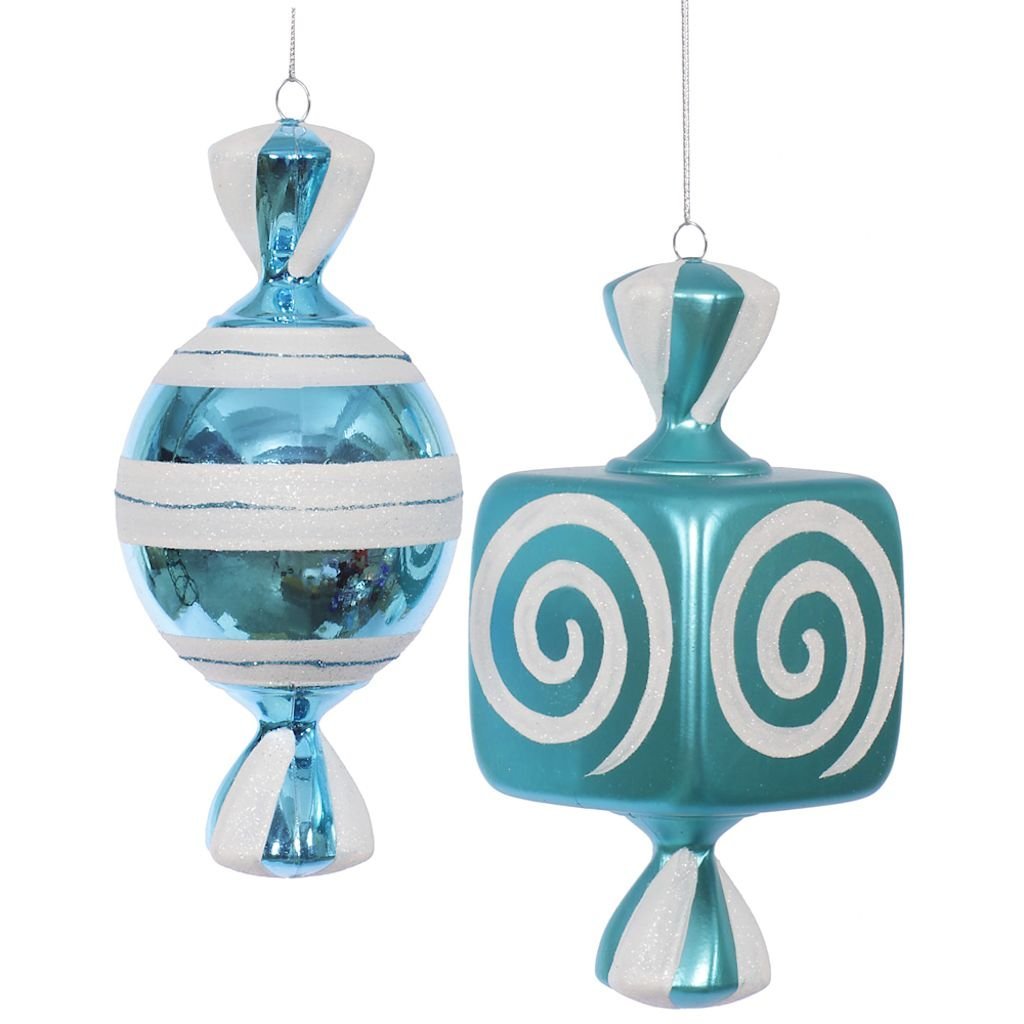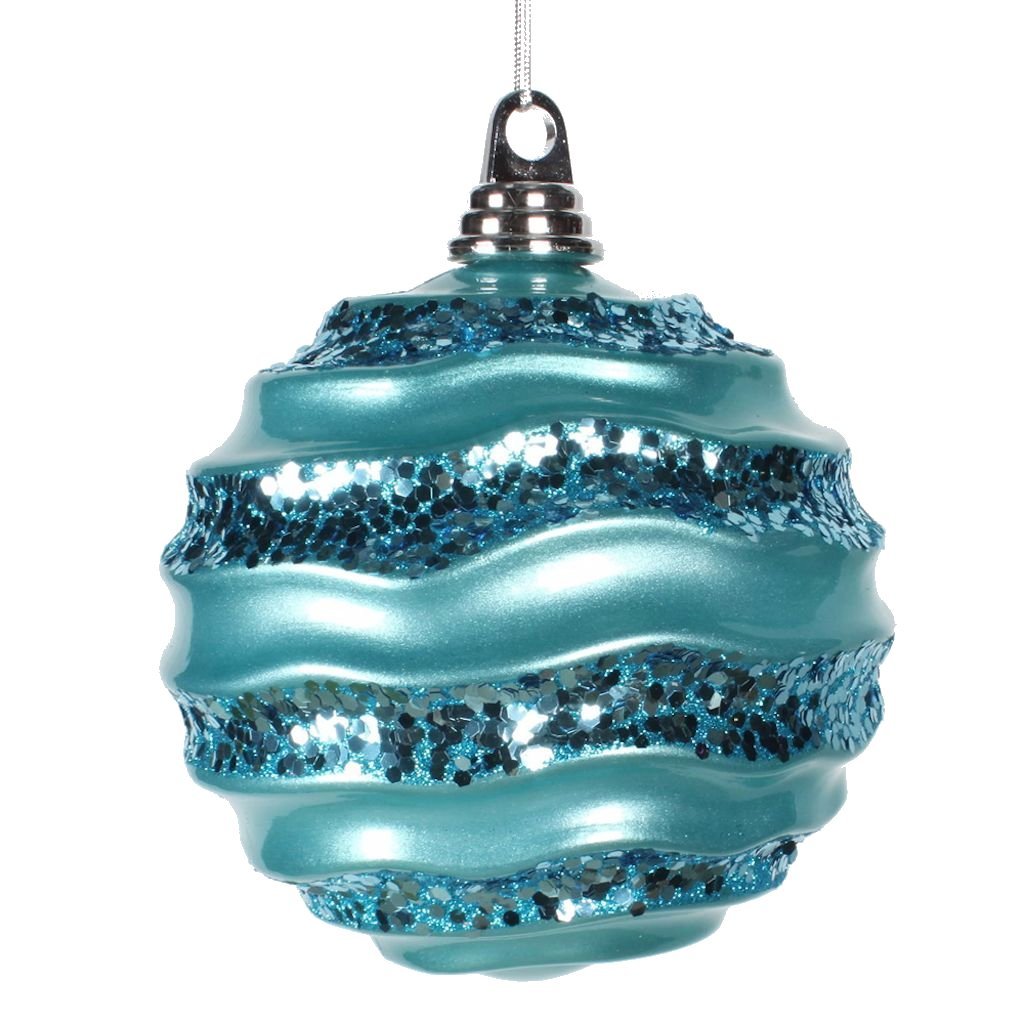 (Visited 324 times, 1 visits today)