When many people decorate a Christmas tree, they have a certain theme or color scheme in mind. From tinsel and garland, to lights and ornaments, there are many different colors to choose from. One color that is becoming increasingly popular for use in Christmas ornaments is teal. While some might refer to the color as turquoise or aqua, it's all the same beautiful bluish-green color. Here we look at some teal Christmas ornaments that are sure to brighten up your holiday season.
Pack of 24 Turquoise Blue Glitter Snowflake
These beautiful teal snowflakes are made from plastic and glitter and come in a set of 24 snowflakes that are four inches in diameter. Silver string hangers are included, but not attached. These snowflakes and their beautiful shade of blue-green will add sparkle and a unique holiday look to any tree.
Turquoise Blue Glitter Snowflake

40ct Matte Teal Green Glass Ball Ornaments
These glass ball ornaments have a pretty teal color and a matte finish. Comes in a package of forty ornaments. Each ornament ball is topped with a gold ornament cap. The classic, solid colored glass ball ornament is an essential for any Christmas tree.
Teal Matte Glitter Swirled Christmas Ball Ornament
This teal ornament is made from plastic and adorned with sparkling glitter. Item has a matte finish as well as glittered areas which are done with a swirling pattern. Ornament arrives on a silver cord and is ready to hang. A fancier version of the classic solid colored ball ornament.
10" Large Candy Teal Snow Jewel Finial
This is a pretty finial ornament is a shimmering teal tone. Ornament looks as if it's been covered with Christmas snow. Plastic ornament has jewels on it to give it extra sparkle and shine. Ornament is ten inches tall and comes ready to hang on a silver cord. Makes the perfect compliment for any teal, aqua, or turquoise color scheme.
Teal Glittered Matte Shatterproof Finial Christmas Ornament
This ornament has beautiful swirls of thin, shimmering stripes of glitter. This piece has the same luster and beautiful look of a real glass ornament, yet it is made from plastic. Comes ready to hang on a silver cord. Perfect for households with small children or pets who might get into mischief near the tree and accidentally knock off and break fragile ornaments.
Teal Glittered Matte Shatterproof Finial

Pack of 6 Teal Blue Bethlehem Star Ornaments
This is a package of six ornaments shaped like the beautiful Star of Bethlehem. Each ornament is seven inches long and made from teal blue colored glass. Center of each ornament is embellished to add sparkle and shine. Makes the perfect addition for any Christmas tree. Each ornament is ready to hang and comes on a silver cord.
Teal Matte Glitter Swirl Drop Ornaments
This is a fully dimensional ornament that measures 8 inches high by 4.5 inches wide. Made from plastic with glitter accents. Pretty swirl drop ornament has shimmering glitter stripes. Ready to hang on the tree with the supplied gold cord.
 Teal Green Matte Glitter Swirl Ornaments

 Teal Matte Glitter Swirl Ornaments

 Teal Green & Sea Blue Matte Glitter Swirl Ornaments

Set of 2 Teal Blue and White Candy Dangle Ornaments
Add a touch of whimsy to any holiday tree with this set of two assorted designs. Each ornament is fully dimensional and looks like a piece of wrapped Christmas candy in a pretty teal color. Measures nine inches high and is made of plastic. Each ornament comes ready to hang on a red cord.
Teal Blue & White Candy Ornament

Teal Candy Glitter Icicle
This set of eight beautiful teal blue icicles will add a festive touch of winter to your Christmas tree. Each ornament is 7.7 inches long and is shatterproof, making it perfect for homes with small kids and pets that might topple the tree. Glitter accents on icicles add a touch of sparkle that will catch the light.
6pk Winter Turquoise Blue Swirl Ornaments
This package contains six ornaments, three teal colored with white swirls and three white with blue swirls. Ornaments are shatterproof balls measuring 3 1/8 inches in diameter and have the look of real glass. Covered with shimmering glitter, these ornaments will capture the light from your tree and add sparkle. Store ornaments safely year after year in reusable box. Each ornament comes ready to hang from a pre-looped string.
Shatterproof Turquoise Swirl Ornaments

The Motherload of Teal Christmas Ornaments
 Glitter Snowflakes Icicles

 Candy Glitter Wave

 Regal Peacock

 Teal Sequin Glitter

 Teal White Fat Candy

 Teal / White Candy

 Teal with Silver Glitter

 Glitter Candy Lollipop

 Flat Glitter Candy

 Finger Starfish

 Green Peacock Ball

 Radko Teal Boxed

 Shiny Teal Green

 Teal Duck

 GLITTERED SEAHORSE

 Teal Peacock Balls

 Beaded Butterfly Clip-on

 Teal Luster Glass

 2015 Goebel Angel

 Acrylic Peacocks

 Luna Bazaar Ball

 Tropical Fish

 Day of the Dead

 Ball Ornaments

 Finial Ornaments

 Matte Glitter Sequin

 Mini Shatterproof

 Turquoise Parrot

 Star Ornament Kit

 Mercury Glass Fish

 Candy Fantasy

 Cowboy Boot

 Feather Tassel

 Snow Glazed

 Glitter Owls

 Turquoise Onion

 Pine Cone

 Blue Jay

 Shiny Matte Glitter

 Paper Mache

 Aqua Satin Fabric

 Snowy Winter Aqua

 Aqua Floral

 Fashion Purse

 Whales – Beach

 Aqua Beaded Crab

 Mercury Glass Bird

 Aqua Snowflake

 Silver Snowflake

 Metal Lawn Chair

 Fleur De Lis

 Aqua Star

 Glass Finials

 Blue Glass Finials

 Finial Teardrop Ornament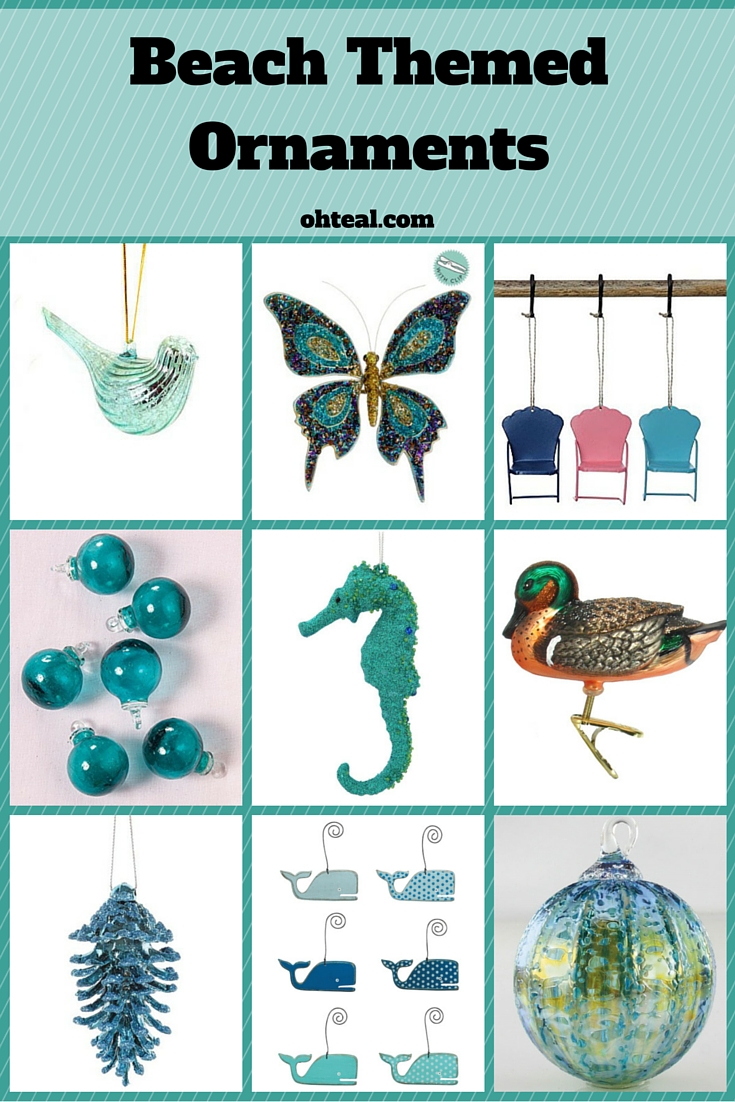 (Visited 475 times, 1 visits today)