Teal Decor Accents
When it comes to home decor sometimes you just need one or two extra elements to bring a design together. Teal lanterns, candles and candle holders have the benefit of being both functional and decorative and they can add just the right final touch. This page concentrates on bringing the color teal together in a color scheme by using teal color decor accents.
Luna Bazaar Candle Holder Turquoise
Different people see "teal" differently – Teal is a combination of the colors blue and green and as such the color range can alter depending on how much of each color is added which explains why there is such a variation in descriptions of products. When you are making decisions about your home decor scheme make up your mind which end of the color range you are going to prefer. Color on each side of mid-range work well together but mixing the two sides less so. For example you might start at the mid-range with an equal mix of blue and green = teal – after that stick to either the green range or the blue range for the best effects.
Set of 2 Sailboat Tealight Holders
Luna Bazaar Cube Candle Holder
Luna Bazaar Lotus Candle Holder
Ruffle Votive with Candle
Home Decor Ideas
Because of its vibrancy, teal makes for a great color scheme, especially suitable for kitchens, bathrooms and bedrooms. Use the stronger color tones to stand out against paler walls and carpet. Alternatively if you are using big blocks of teal, try using a pale version and then use stronger tones as accents.
Adding decor accents can be an inexpensive way of changing the look of a room. This will obviously work best on a room that is decorated in neutral colors on walls and carpet, the two major color blocks in a room.
From a basic start you can ring the changes and completely alter the look of a room with different curtains, cushions and throws and with color accents.
Teal Candle Holders
Candle holders can change the look of a room, and they are easy to move or change. With a teal candle holder, you can burn any candle inside without worrying about the color.
Metal Mosaic Candle Holder Set
Metal Mosaic Candle Holder, 10 by 7 by 4-Inch, Set of 3
Turquoise Vintage Glass Candle Holders
Luna Bazaar Vintage Glass Candle Holder (3-Inch, Turquoise Blue, Set of 4)
More Teal Candle Holder Styles
Hobnail Glass Candle Holder
Square Candle Holder
Gilded Glass Candle Holder
Recycled Glass, Set of 4
Firepot, Vesta, Circles
Hanging Candle Holder
Glass Votive Lamp
Ceramic Pillar Candle Holders
Glass Candle Holder
Tall Candle Holder
One-of-a-Kind Teal Candleholders
If you can find distinctive one-of-a-kind candleholders like the ones shown below, you can add an artsy effect to your setting as well as a place to burn your candles. Each of these holders is a piece of art that would bring color and dimension into your room.
JOZEFINA ATELIER Candle Holder
Abbott Ceramic Frog Tealite Holder
Teal Candle Lanterns
Candle lanterns are a different type of candle holder that can be hung or set down as a centerpiece on a table. You can hang your lantern from a hook outside or inside, or string them on a wire. They really add a lot to your decor. Great for all year, they make wonderful lighting for a picnic or barbeque outside.
Ceramic Owl Candle Lantern
Moroccan Candle Lantern
Decorative Ceramic Lantern
Square Hurricane Lantern
Wood Metal Lantern
Hanging Candle Lantern
Solar Lantern
Crackle Stoneware Lantern
Ceramic Glass Jar
Ceramic Lantern
Ceramic Bird Lantern
Mediterranean Lantern
Teal Candles
And don't forget the candles themselves. You can have scented or unscented candles, different shapes, heights and widths, as well as decorative candles for your table.
Round Pillar Candles (3 sizes)
Eco Candle Recycled Glass
Safed Taper Candle
Purple,Teal, Orange
Seeking Balance Candle
Scented 3 Wick Candle
Teal Shabbat Candles
Scented Tealights
Classic Dinner Candles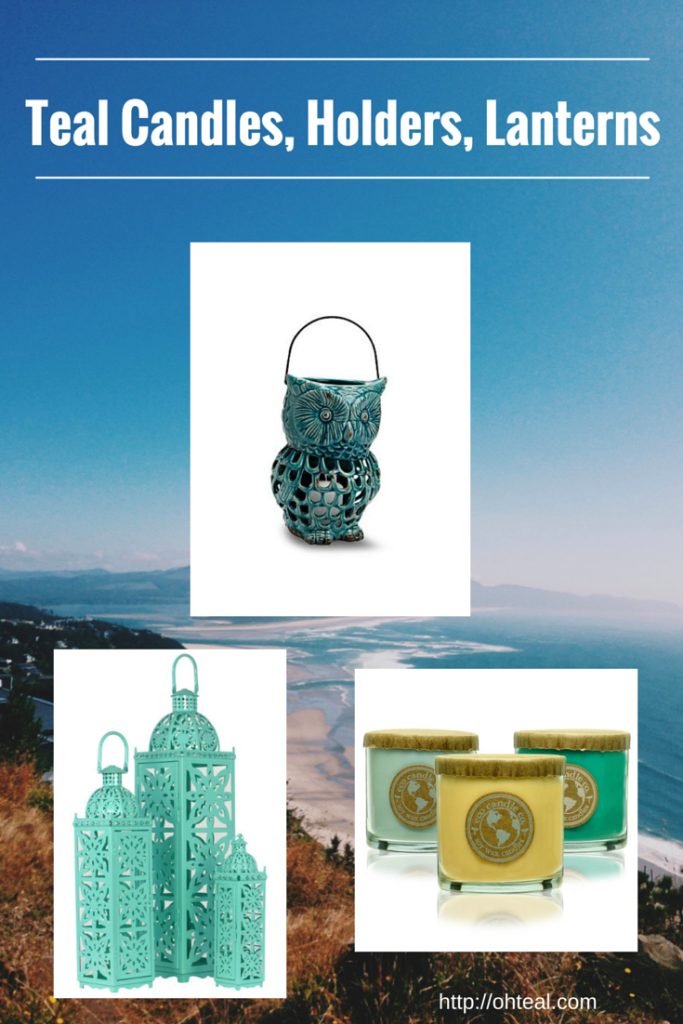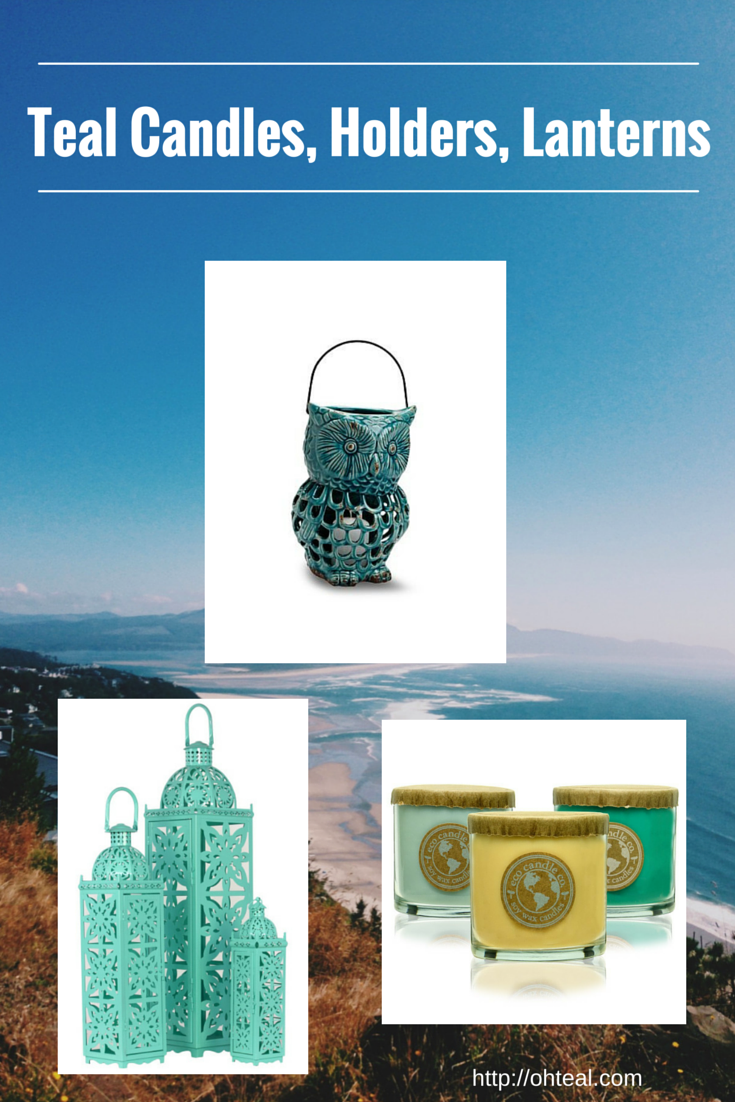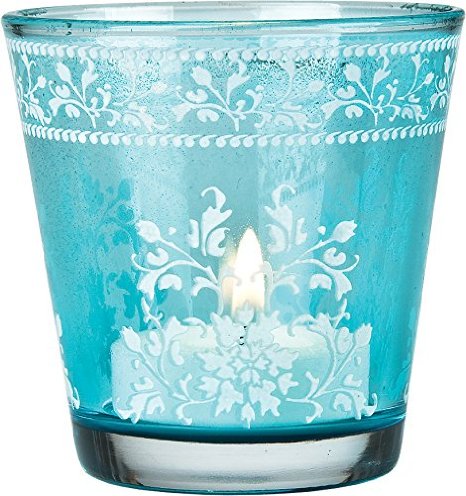 (Visited 1,060 times, 1 visits today)